Commitment to Our Community
We are joyfully committed to providing excellent veterinary care while delivering a personal and empathetic customer service experience. While patient care is our passion, we recognize that God has given us a much greater calling to impact the lives of those in our community with Christ's love; through compassionate care and donations of our services, bibles and educational literature.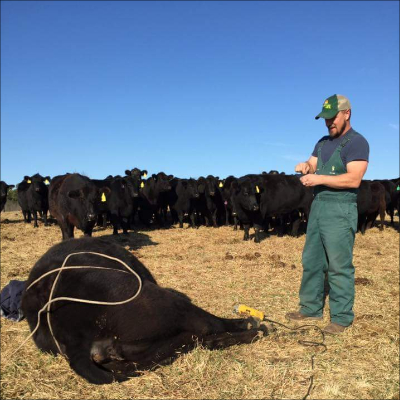 Dr. Michael A Peters
Owner, Senior Veterinarian
Dr. Peters is a 2007 graduate of the University of Missouri Veterinary Medical College, with a Bachelor's degree in Animal Science.
After graduating as a DVM, and several interviews all over the state, he moved back to his hometown and settled down as an associate with Marshfield Veterinary Clinic for 2 years practicing on large and small animals. He then went on to open Animal Clinic of Ava with his wife, Kayla where they have been serving Douglas County and the surrounding area ever since. Dr. Peters and his wife currently reside on a rural farm in Ava, Mo. where they love raising their four children, horses, cows, chickens, and a Belgian Malinois pack!
Kayla Peters
Owner, Director
Kayla is a certified pet trainer, receiving her certification through Top Tier Training Academy in 2017, and loves to apply her skills to their small Belgian Malinois pack. Animal behavior and psychology are areas of interest to her and Dr. Peters, and they both love to share the benefits of a balanced training program to everyone who is interested to hear.
Mrs. Peters now is busy keeping up with managing the growth mostly from behind the scenes using computer remoting, skype meetings, apps, and new technology to aid in running and operating.
Dr. Beth Kearns
Senior Veterinarian
Dr. Beth is a senior small animal doctor at our Ava location.  As a native to our area, she loves everything about the beautiful Ozarks we live in.  Family, gardening and horseback riding are some of her favorite things.  Her compassion and caring for animals is only surpassed by her skills and competency.  We are truly blessed to have her as a part of our excellent team.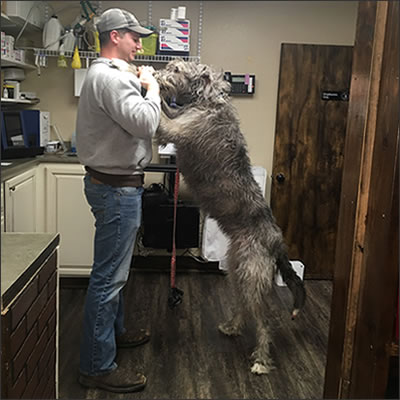 Dr. Eric Boeckmann
Mixed Animal Veterinarian
Dr. Boeckmann was born and raised in Missouri and graduated from Mizzou.  Like the rest of our veterinarians, he is truly a hometown guy.  Dr. Boeckmann enjoys sports of all kinds and being outdoors or floating on the river, exactly why he's perfectly suited for work and play in our beautiful Ozarks!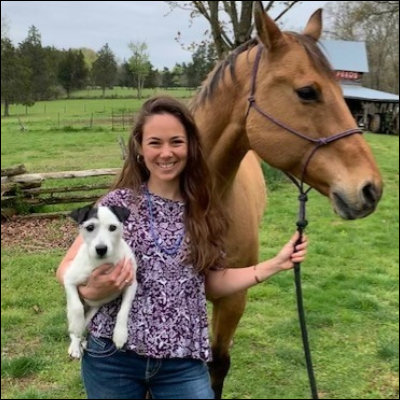 Dr. Emma Knickmeyer
Mixed Animal Veterinarian
My name is Dr. Emma Knickmeyer. I grew up on a small farm in Cedar Hill, MO with anything from beef cattle to honeybees. Most of my summers growing up were spent preparing for 4-H shows. Showing livestock planted my interest in veterinary medicine which eventually led me to study Animal Science at the University of Missouri. I stayed at Mizzou and completed my Masters of Science in Bovine Reproduction and my DVM degree. Outside of veterinary medicine, I enjoy working with horses, flyfishing, hiking, and playing my fiddle and banjo.
Cayla Waszczuk
Senior Manager, Registered Veterinary Technician  
Miss Cayla was one of the very first employees, joining ACA in 2010. Today she is our lead Technician and oversees all our patients admitted to the clinic while on duty.  She has a vast knowledge base of both large and companion animals and keeps the practice running smoothly and efficiently.
Cayla graduated from Crowder College as a licensed Veterinary Technician in 2008.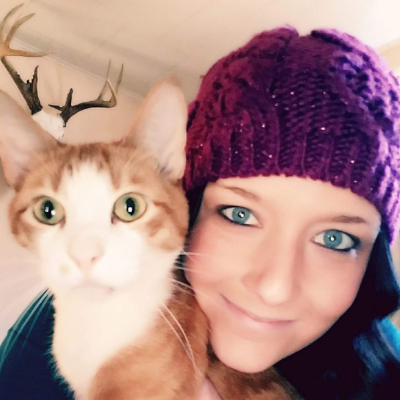 Brittany Ingram
Accounts Manager
Miss Brittany joined us in 2017 and has shown her competency as both Accounts Manager and Receptionist. Having 2 dogs and 2 cats herself, she is very familiar with the day to day needs of your pets! Always the first with a friendly smile and a knowing answer, Brittany will make sure your visit with us goes smoothly and pleasantly.
Lorna Wine
Registered Veterinary Technician, Senior Assistant
Levi Hall
Large Animal Operations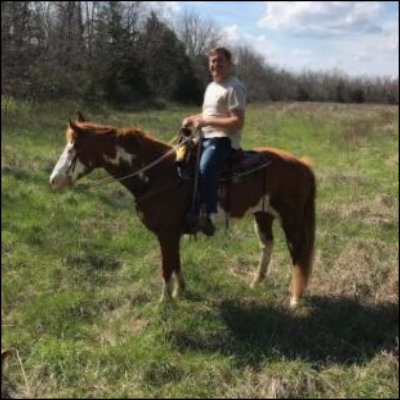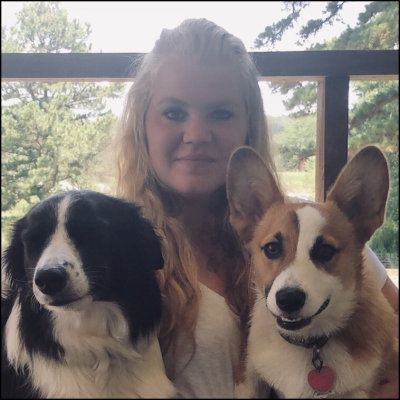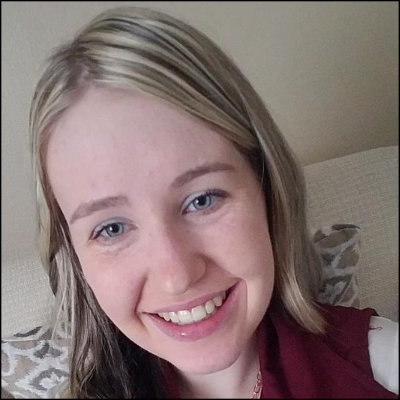 Emily Lebahn
Assistants Assistant /
Kennel Attendant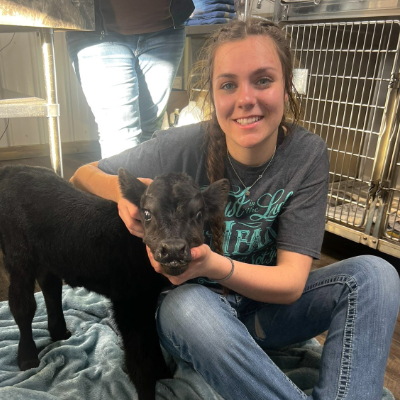 Ashlyne Moore
Animal Care Specialist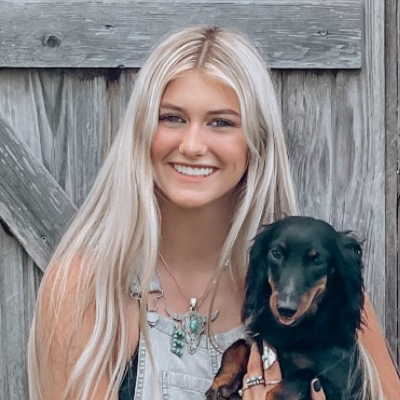 Evie Lane
Animal Care Specialist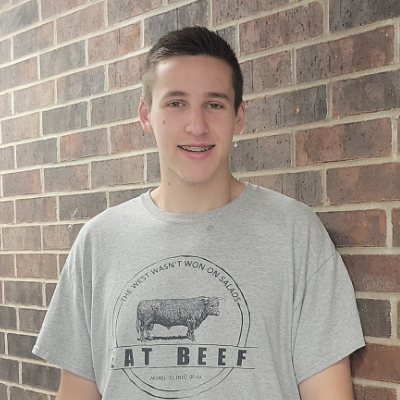 Evan Giles
Animal Care Specialist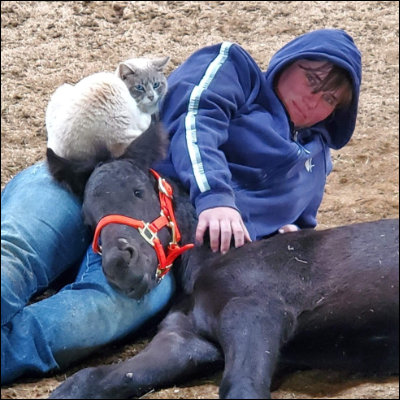 Callie Malcomb
AA/Assistant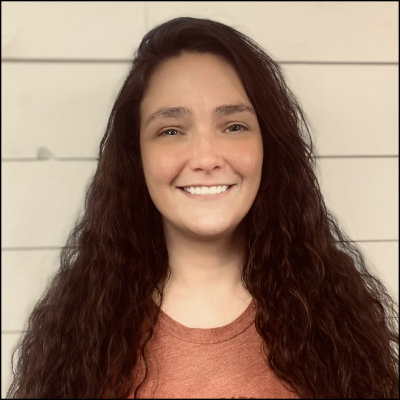 Brianna Rhodes
Receptionist