Animals Enjoy Their Stay
Our facilities offer clean, fresh and safe boarding for any pet. Dogs are exercised twice a day. Our feline friends enjoy a "Kitty Condo," secluded from our dogs. We can also accommodate any pocket pets, birds, or other critters needing attention while you are away!
Fees: $12/day.
Extra pet in the same run $10/day.
Features:
We offer spacious runs with pet cots (raised beds) for each space.
Run Sizes: 
Small: 30"x72"
Medium: 36"x72"
Large: 70"x"72"
Exercised and let out for potty breaks twice daily
Sunday pick-up available (4 pm -6 pm). Please text (417) 683-6830 for pick up
We provide food, however, if the owner elects to bring personal food, must be bagged up, or in a waterproof container, by daily ration. No store-bought bags can be accepted.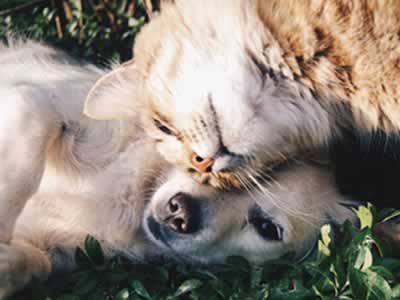 To schedule a boarding reservation please call or text us at 417-683-6830